Portrait
We study natural processes that change the Earth, its shape and surface at different spatial and temporal scales. We work at the interface of internally (plate tectonics, earthquakes, volcanic eruptions) and externally (glaciers, climate) controlled processes. Our research also addresses relevant issues in natural resources, geohazards, and climate change.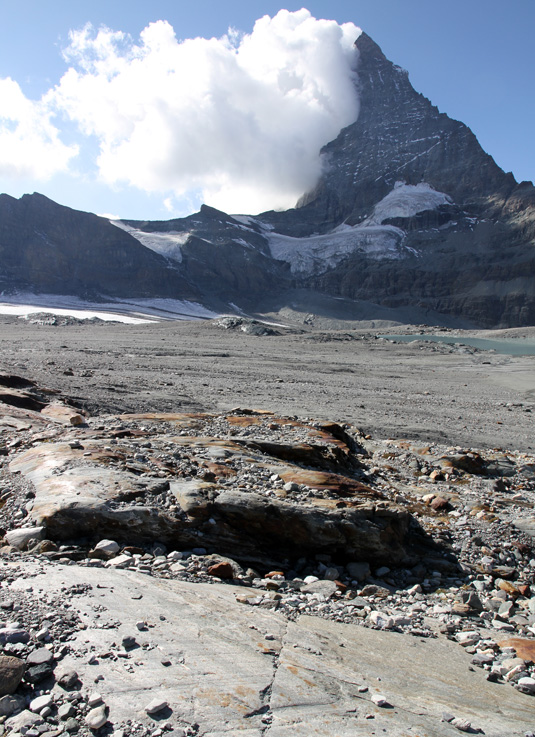 Photo showing the Matterhorn, remnants of the Theodul glacier and fresh exposures of glacially polished and striated ophiolite rocks. A prominent cloud is often attached to the Matterhorn's southern face (© A. Friedrich 2011).
Established focal points of geology in Munich include:
Geochronology
Resource Geology
Geochemistry
Tectonics and Tectonic Geodesy
Earthquake Research
Earth surface processes
Deformation, Rheology and Tectonics
Our methods include:
Geological field mapping
Geological remote sensing and GIS
Space-based geodesy and digital mapping
Mass spectrometry
High-resolution microscopy
Processing of hard rocks
A strong-acid chemical-laboratory for cosmogenic nuclide sample preparation is under construction and almost ready.