Geology Homepage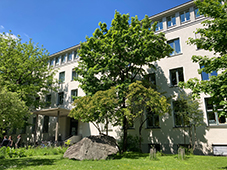 Welcome to the homepage of the Geology Institute of the Department of Earth and Environmental Sciences .
Geological tour of courtyard
Check out the history of the boulders in the courtyard. Double-click on window to view at full screen.
3D Geological Outcrop of the Month
Ripple marks, flute casts, grooves, and tool marks on the underside of tilted beds of gravel, sandstone, and siltstone. Furnace Creek Wash, Death Valley National Park, California, USA.