Geology Homepage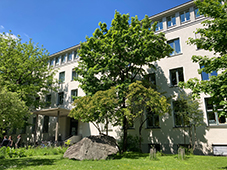 Welcome to the homepage of the Geology Institute of the Department of Earth and Environmental Sciences .
3D Geological Outcrop of the Month
Columnar joints in a dacitic dome. Punta Baja, Cabo de Gata Natural Park, Almeria, southern Spain.
Geological tour of courtyard
Check out the history of the boulders in the courtyard. Double-click on window to view at full screen.