UAV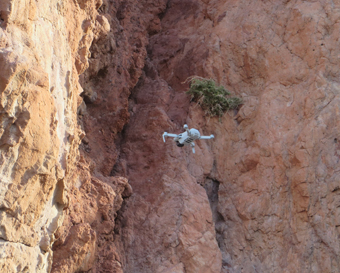 DJI Mavic Mini scanning an outcrop in southern Spain (photo ©S. Carena).
We have two quadcopter drones (DJI Mavic Mini & DJI Mini 2), suitable for scanning geologic outcrops at cm resolution. The drones are small and light enough that they can be easily carried around anywhere, but they are stable enough to be flown in moderately windy conditions (up to 30-40 km/h).
Below is a movie made with the DJI Mavic Mini during a student-led field project in the Almeria region, southern Spain, by Apoorv Avasthy and Mugabo Dusingizimana. About twenty outcrops were scanned at this location during the same project.
Last updated 18.02.2022