Courses
SoSe 2022: the Sierra Alhamilla "Virtual Field Trip" (see sample below) that ran last WiSe is available also for the current semester. Dates and times are in the Vorlesungsverzeichnis. Interested students should email Sara Carena ( scarena@iaag.geo.uni-muenchen.de) to sign up.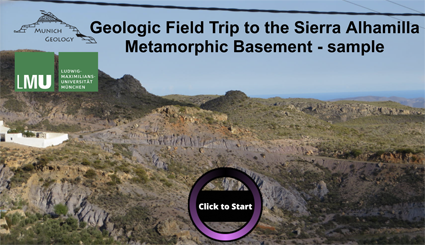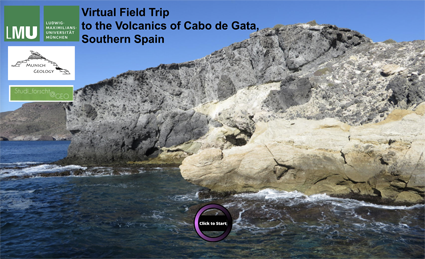 Courses in the Master's program are all in English.
Courses in the Bachelor's program are mostly in German, with only occasional courses in English.
Last updated: 28.04.2022